A guest post from Crystal –
Do you realize that much of our fun is purely dependent on our mental attitude at the time? I tend to be quite competitive at times. When I play sports, if I don't check myself then I am often out there to win, not to merely have fun. And let's be honest, I am not a professional athlete. I am not getting paid to play, so I may as well have some fun while I'm recreating! The same is true for gambling.
So often we can get caught up in gambling for a big jackpot return. For some, gambling is actually their retirement plan. Chances are, it's not going to work out that way and it can make gambling incredibly unenjoyable. If you take your $20 to a casino and "put it all on red" and the ball lands on black, you may have just lost your hopes and dreams for that day. That can be an incredible let down! But, just like with sports activities, we need to learn to turn gambling into recreation, not as a necessity to win at life.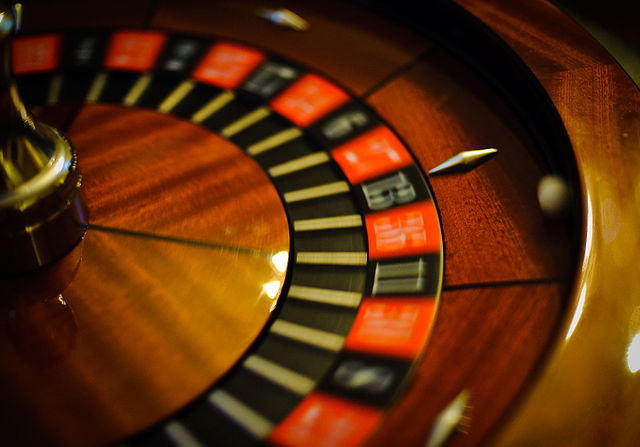 Budget For It
If I know that I am traveling for a vacation, and it will land me near a top notched casino, I will put an extra $50 into my budget for entertainment purposes. No doubt, this often turns into my casino money.
Just a tip for you (to keep it entertaining), when I leave my hotel and head out to the casino, I take only the amount of money that I have budgeted for myself that night. I know of a few people that divide their money in their wallet as "entertainment money" and "hands-off money", but the fact is, if I am getting too involved in the gambling scene, it is just too easy to pull out that hands-off money. It's best just to leave it at home (or in this case, in the hotel).
The purpose of the budget is to regulate yourself. If you did not put a definite number in your head before beginning to gamble, then chances are that you will spend more than you really wanted to in any given night.
Enjoy Yourself and Have Fun
There are many ways to gamble. You could wager some money at the craps table, at the track, or enjoy some sports gambling from your personal smart phone. Whatever is your choice in gambling, just remember to budget for this entertainment and have fun with your gambling.